About Nature's Image
Nature's Image strives to be the leader in the commercial and residential landscape design, installation and maintenance. Every Nature's Image client, large and small benefits from responsible and honest services backed by years of knowledge, experience and numerous national resources.
Life was simple in the earlier years, business has gotten much more complicated since, but one thing remains the same: SERVICE; Providing quality workmanship, quality products, understanding what the customer wants and providing the necessary means to deliver consistent quality results.
Nature's Image, strives to meet and exceed each and every customer's expectations in all facets of Landscape Design/Build, Water Smart Irrigation Systems and Landscape Management of commercial residential properties.
Nature's Image attracts team members that are passionate about the landscaping profession. We are sensitive to each and every customers needs, potential site problems and propose solutions to corrections, while keeping the customers budget in mind. Nature's Image customers have rewarded our commitment with their loyalty and many referrals.
Nature's Image – Owner Marc Cawood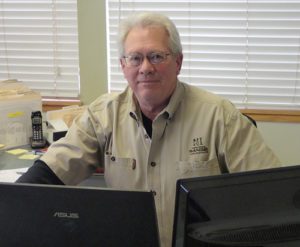 For over 36 years Marc Cawood (founder & owner) has been satisfying customers' landscape needs with creative ideas in Landscape Design/Build, Horticulture, Irrigation and Maintenance with in-house landscaping experts in various fields.
Marc lives by the golden rule and has serviced his customers, employees, and others with respect, honesty, integrity, and commitment to provide quality services.